OUTSTANDING DAY NURSERY IN WINTERBOURNE EARLS

OUTSTANDING DAY NURSERY IN WINTERBOURNE EARLS

OUTSTANDING DAY NURSERY IN WINTERBOURNE EARLS

OUTSTANDING DAY NURSERY IN WINTERBOURNE EARLS

OUTSTANDING DAY NURSERY IN WINTERBOURNE EARLS

OUTSTANDING DAY NURSERY IN WINTERBOURNE EARLS

OUTSTANDING DAY NURSERY IN WINTERBOURNE EARLS

OUTSTANDING DAY NURSERY IN WINTERBOURNE EARLS

Winterbourne Earls Day Nursery and Pre-School
Our wonderful nursery is a warm and welcoming environment where our staff are passionate about creating awe and wonder in every moment!
---
Call us for a chat - 01980 611766
"This nursery is OUTSTANDING" Latest Ofsted Inspection
---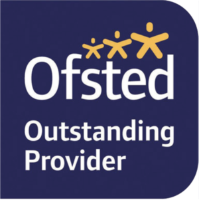 Our Kindred Winterbourne Earls Day Nursery and Pre-School is currently OPEN for our vulnerable children and Key Worker families.
We have been advised by DofE to prepare to re-open the nursery to all families on Monday 1st June, subject to the Government satisfying their five key tests. Confirmation from the Government will be made on 28th May. The safety and health of our families and dedicated staff is our highest priority. Please bear with us as we monitor the situation and we look forward to welcoming all our families back soon.
Kindred Winterbourne Earls is nestled in the heart of Winterbourne Earls, next to the church.
We are proud to be recognised as Outstanding by Ofsted - check out out report here.
We offer exceptional childcare and early years education to children aged from 3 months up to 5 years.
We have ample parking at our nursery.
We are open from 7:45am to 6:00pm (with session times to suit your needs).
We have an impressive large outdoor space and forest garden.
We are passionate about loose parts play and follow a Reggio-inspired approach to our learning and development. Meet Our Staff
---
After our passion, what is the next most important thing you should know about us?
That's easy: our incredible staff! Pure and simple. They are the heart of our family and what makes us unique. Our inspiring and passionate staff are the reason we hold the coveted 'Top 20 Nursery Group 2018' award and, year after year, are recognised in the prestigious NMT Nursery Awards.
Dedicated to being the best that a family could ask for, our nursery staff are constantly developing themselves through our training programme run by childcare and EYFS experts. It is not just our little ones who are the passionate lifelong learners here at Kindred!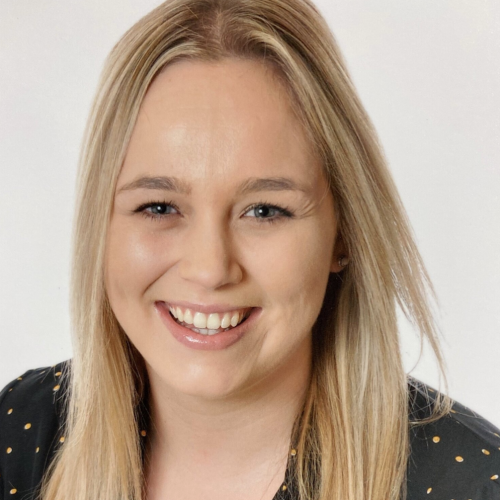 Robyn Smith

Nursery Manager
I have been working in childcare for nearly 9 years. During this time, I have experienced many different roles including leading a pre-school, working abroad and running a healthy eating programme. One of my fondest experiences has been visiting the city of Educator, Reggio Emilia, and introducing her inspiring loose parts approach to my team. Additionally, I have lots of experience working with children with Special Educational Needs and Disabilities (SEND) and I have a true passion for ensuring that all children receive support that enables them to learn and develop. Recently I have completed my foundation degree for Inclusive and Special Education. I have decided to pursue this area further and I am currently studying for my BA Honours degree in this area of expertise. I truly believe in the value of working as a team and love to provide an environment which children and staff have a family feel.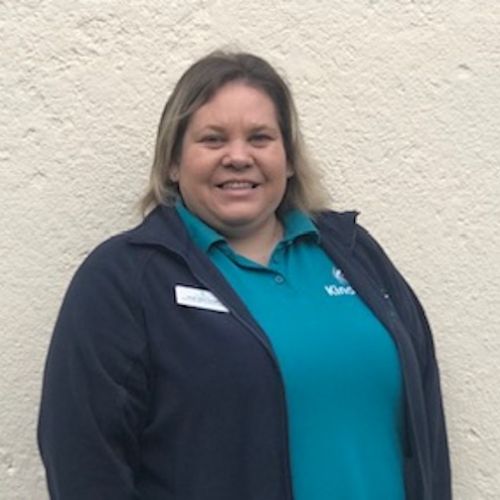 Sarah-Jayne Sartain

Deputy Nursery Manager
I have been working in childcare for nearly 20 years. During this time I have had some amazing opportunities to grow and develop my knowledge and skills. I started my childcare journey as a Nanny where I stayed with the same family for 12 years before moving over to a nursery environment, where I started as a Key worker working my way up to a Room leader, before being promoted to Deputy Manager. I have 2 of my own children who are 18 and 12.
I have a passion for helping children learn and develop at their own pace and meeting their own individual goals, giving them the freedom to explore and develop in a warm and caring environment. I have completed many internal training courses which have enhanced my learning. I currently hold a Level 4 qualification. I have recently completed a level 2 qualification in common childhood illness which has given me a deeper understanding and interest in childhood illnesses. What's On?
Blog Listing
Check back here soon to see what we have going on!
Monday to Friday, from 7:45am to 6:00pm with session timings to suit your needs - ask a manager for more details.
--- Our Location
---
Kindred Winterbourne Earls Day Nursery and Pre-School
Winterbourne Earls, Salisbury, Wiltshire, SP4 6HA
View in Google Maps
Our nursery is located in the heart of Winterbourne Earls village, next to the church.
We have ample parking at our nursery.
---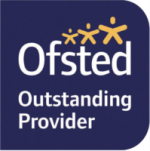 Download our Ofsted Report