INSPIRING DAY NURSERY IN HAINAULT

INSPIRING DAY NURSERY IN HAINAULT

INSPIRING DAY NURSERY IN HAINAULT

INSPIRING DAY NURSERY IN HAINAULT

INSPIRING DAY NURSERY IN HAINAULT

INSPIRING DAY NURSERY IN HAINAULT

INSPIRING DAY NURSERY IN HAINAULT

INSPIRING DAY NURSERY IN HAINAULT

INSPIRING DAY NURSERY IN HAINAULT

INSPIRING DAY NURSERY IN HAINAULT

INSPIRING DAY NURSERY IN HAINAULT

INSPIRING DAY NURSERY IN HAINAULT

INSPIRING DAY NURSERY IN HAINAULT

Hainault Day Nursery and Pre-School
Our wonderful nursery is a warm and welcoming environment where our staff are passionate about creating awe and wonder in every moment!
---
Call us for a chat to find out more information about our nurseries - 020 8500 5285
Funded Places Available
---
We offer exceptional childcare and early years education to children aged from birth up to 5 years.
We are proud to be recognised as Good by Ofsted - check out out report here.
We are open from 7:00am to 6:00pm.
Funded sessions for 2, 3 & 4 year olds.
Beautiful secure gardens with fantastic resources to support child development.
Highly qualified and experienced team who speak multiple languages.
Get your child use to being away from home - large baby room with defined areas to help explore and discover new experiences.
Spacious and light Pre-School room providing a range of defined activities.
---
Parent Reviews
"So happy to have my son back to nursery. He had a great first week back. Thank you all at Kindred for the smooth transition back to nursery. Very much appreciated. The care and attention is fantastic and the benefit of socialisation and activities is evident."

Boryana

"My little one has been going here for the last year. She is very happy with the facilities and food provided. I am happy with the daily updates, staff are very friendly and approachable."

Gitana

"In a span of little more than a month, I have seen improvement in his eating habits, speech, eye contact and overcoming shyness of my 26-month-old boy. I also appreciate the prompt response of the staff members on occasions when my child was not well."

Paula Meet Our Hainault Day Nursery Staff
---
After our passion, what is the next most important thing you should know about us?
That's easy: our incredible staff! Pure and simple. They are the heart of our family and what makes us unique. Our inspiring and passionate staff are the reason we hold the coveted 'Top 20 Nursery Group 2018' award and, year after year, are recognised in the prestigious NMT Nursery Awards.
Dedicated to being the best that a family could ask for, our nursery staff are constantly developing themselves through our training programme run by childcare and EYFS experts. It is not just our little ones who are the passionate lifelong learners here at Kindred!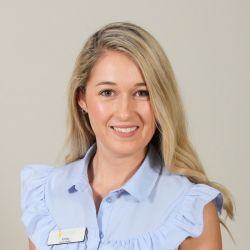 Emily Robinson
Assistant Manager
BA (hons) Early childhood Studies What's On?
Blog Listing
Kindred Nurseries has been shortlisted for two categories in the Nursery World Awards, beating competition from across the country.
We would love to invite you to our Nursery and Pre-School open day on Saturday 10th July. Packed with music and movement activities for you and your child to enjoy!
With parents under increasing financial pressure as 2021 starts and with lockdown continuing, many working parents are in need of even more support with childcare. Find out about the government schemes available to help parents fund nursery and pre-school places...
Open 7:00am to 6:00pm Monday to Friday
52 weeks a year (excluding Bank Holidays)
--- Our Location
---
Hainault Day Nursery and Pre-School
114 Huntsman Road
Hainault
Essex
IG6 3SY
---

Download our Ofsted Report