OUTSTANDING DAY NURSERY IN ODSTOCK

OUTSTANDING DAY NURSERY IN ODSTOCK

OUTSTANDING DAY NURSERY IN ODSTOCK

OUTSTANDING DAY NURSERY IN ODSTOCK

OUTSTANDING DAY NURSERY IN ODSTOCK

OUTSTANDING DAY NURSERY IN ODSTOCK

OUTSTANDING DAY NURSERY IN ODSTOCK

OUTSTANDING DAY NURSERY IN ODSTOCK

Odstock Day Nursery and Pre-School
Our wonderful nursery is a warm and welcoming environment where our staff are passionate about creating awe and wonder in every moment!
---
Call us for a chat - 01722 323252
"This nursery is OUTSTANDING" Latest Ofsted Inspection
---
Kindred Odstock is nestled in the village of Odstock in Salisbury.
We are proud to be recognised as Outstanding by Ofsted - check out out report here.
We offer exceptional childcare and early years education to children aged from 3 months up to 5 years.
We are open from 7:30am to 6:00pm (with session times to suit your needs).
We have an impressive large outdoor space and innovative indoor environments.
We are passionate about loose parts play and follow a Reggio-inspired approach to our learning and development.
Our staff have immense respect for our children and work hard to captivate and ignite their interests.
---
Parent Reviews
"I cannot fault this nursery. My children love it and are beautifully cared for. I love the ethos - children seem to be encouraged to really discover things for themselves. Learning appears to be facilitated in a really exciting and natural way rather than too structured or formal. The staff are really friendly and caring."

Naomi

"The support given here is wonderful, and my daughter can not wait to attend every week. I wouldn't hesitate in recommending this nursery."

Hollie

"I particularly felt the care in the baby room was good. I was very worried about sending my son at first and was worried about the transition as he is such a bad sleeper but they have patiently and gently worked with him so he has napped at nursery. He got lots of cuddles and was made to feel secure."

Katy Meet Our Staff
---
After our passion, what is the next most important thing you should know about us?
That's easy: our incredible staff! Pure and simple. They are the heart of our family and what makes us unique. Our inspiring and passionate staff are the reason we hold the coveted 'Top 20 Nursery Group 2018' award and, year after year, are recognised in the prestigious NMT Nursery Awards.
Dedicated to being the best that a family could ask for, our nursery staff are constantly developing themselves through our training programme run by childcare and EYFS experts. It is not just our little ones who are the passionate lifelong learners here at Kindred!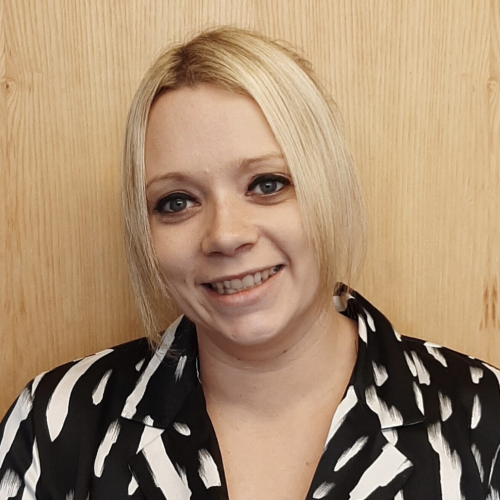 Melissa Alford

Nursery Manager
I have worked in childcare for over 10 years and in 2016 gained my honours degree in Early Years Care and Education at Bath University. I have worked at Odtsock Nursery since we opened in 2014 and have helped support with the set up and running of the nursery.
I have recently returned from maternity leave after having my son who is now 8 months and have taken on the role as Nursery Manager. Before starting my maternity leave I was Team Leader of the Pre-School Room and Assistant Manager.
I have a passion for helping children learn and develop and enjoy seeing them achieve their own individual goals. I also enjoy creating enabling environments for the children and watching how they interact with these.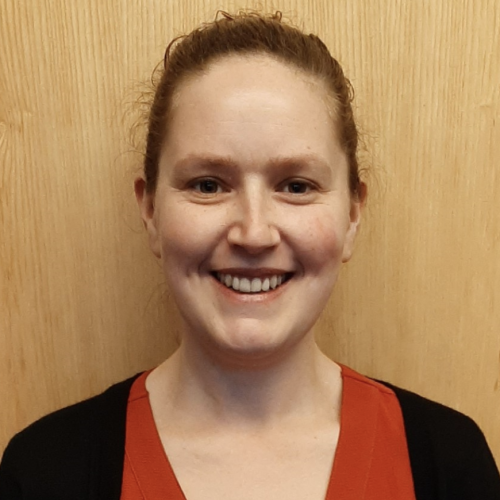 Jessica Angell

Deputy Nursery Manager
I started working with children in 2003 where I began my training for my level 2 and 3. My journey at Odstock began in 2014 when we first opened. I worked alongside Melissa to set up and develop the nursery and with the embedding of our ethos and practice, which we are still so passionate about today.
I began as the baby room leader and while Melissa was on maternity leave, I stepped up into the position of Deputy Manager. Since her returned, I have maintained that position and now work across both the office and baby room.
I feel really passionate about respectful care in young children and strive to create strong relationships between adults and children. In March 2019 I got the chance to visit Budapest where I took part in a week's course to understand more about respectful care and how important freedom of movement and relationships are for young children to develop and to feel safe and secure within their environment. What's On?
Blog Listing
A day to celebrate everything that's different, quirky and unique about everyone of us!
Monday to Friday, from 7:30am to 6:00pm with session timings to suit your needs - ask a manager for more details.
--- Our Location
---
Odstock Day Nursery and Pre-School
Homington Road, Salisbury, SP5 4JA
View in Google Maps
Our nursery is nestled in the village of Odstock in Salisbury.
---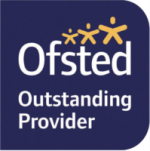 Download our Ofsted Report