OUTSTANDING DAY NURSERY IN HANWELL

OUTSTANDING DAY NURSERY IN HANWELL

OUTSTANDING DAY NURSERY IN HANWELL

OUTSTANDING DAY NURSERY IN HANWELL

OUTSTANDING DAY NURSERY IN HANWELL

OUTSTANDING DAY NURSERY IN HANWELL

OUTSTANDING DAY NURSERY IN HANWELL

Hanwell Day Nursery and Pre-School
---
Call us for a chat - 020 8567 0949
"This nursery is OUTSTANDING" Latest Ofsted Inspection
---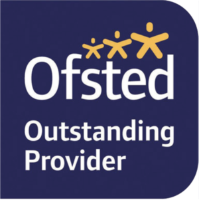 Kindred Hanwell (formerly known as Buttons) is located in a residential area not far from Hanwell, West Ealing and Northfields train station.
We are proud to be recognised as Outstanding by Ofsted - check out out report here.
We offer exceptional childcare and early years education to children aged from 3 months up to 5 years.
We are open from 7:30am to 6:00pm.This is a feature list.
---
Parent Reviews
"We've been so happy with the return to the nursery after lockdown; a difficult time for everyone but made simpler due to Kindred. Our daughter is delighted to be back with her friends and the staff, and Kindred have made the transition so smooth. She loves nursery so much!"

Sophie

"Our experience of the nursery in both the baby and toddler room has been really positive. The staff are very positive, and my son looks forwards to his days there. The facilities and equipment are very good, it is a safe nurturing and happy environment for my child. I highly recommend it."

Neil

"The progress she has made and the care she has received is amazing. The staff there are so loving and caring and my daughter enjoyed going to nursery every day. I can't recommend them enough."

Jamie

"He has learned so much over the years - it never fails to astound me how much. Social skills, writing, culture, songs, reading. The staff that I've known have been caring, responsive, open and accommodating. For me, the benchmark has always been how happy my son has been, and that was never in question."

Zoe

"Our son has been at Kindred since January 2019. He settled in very easily, and the staff have always been kind and caring. The nursery is a really friendly and relaxed environment, and the children always seem happy and well looked after. The nursery communicates well with parents/families too."

Laura

'The staff are fantastic and have formed a lovely bond with our children and made returning to nursery really easy post lockdown. The facilities are great with a lovely outside space which is big, considering most London nurseries don't have a huge amount of space. Would highly recommend.'

Sarah E Meet Our Hanwell Day Nursery Staff
---
After our passion, what is the next most important thing you should know about us?
That's easy: our incredible staff! Pure and simple. They are the heart of our family and what makes us unique. Our inspiring and passionate staff are the reason we hold the coveted 'Top 20 Nursery Group 2018' award and, year after year, are recognised in the prestigious NMT Nursery Awards.
Dedicated to being the best that a family could ask for, our nursery staff are constantly developing themselves through our training programme run by childcare and EYFS experts. It is not just our little ones who are the passionate lifelong learners here at Kindred!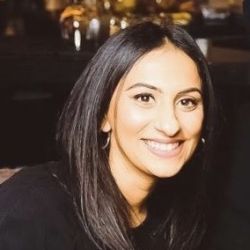 Prab Rayat
Nursery Manager
Level 2 in Early Years and Education
Level 3 in Children's Care, Learning and Development
Level 4 NVQ in Management
Foundation Degree in Early Years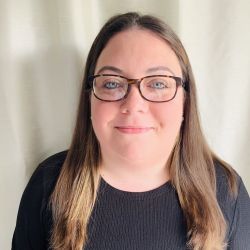 Jess Brophy
Deputy Manager What's On?
Blog Listing
Kindred Nurseries has been shortlisted for two categories in the Nursery World Awards, beating competition from across the country.
We would love to invite you to our Nursery and Pre-School open day on Saturday 10th July. Packed with music and movement activities for you and your child to enjoy!
With parents under increasing financial pressure as 2021 starts and with lockdown continuing, many working parents are in need of even more support with childcare. Find out about the government schemes available to help parents fund nursery and pre-school places...
Monday to Friday, from from 7:30am to 6:00pm (with optional finish at 6:30pm).
Open during the whole year except for bank holidays and during one week for Christmas.
--- Our Location
---
Kindred Hanwell Day Nursery and Pre-School
99 Oaklands Road, Hanwell, London, W7 2DT
View in Google Maps
Our nursery is situated in a residential area just south of the town centre, and comprises an Edwardian house with a large studio extension.
It is a 15 minute walk to West Ealing or Hanwell train station and a 20 minute walk to Northfields train station.
We have parking available at the nursery - contact us for any additional information.
---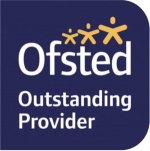 Download our Ofsted Report