Girton Day Nursery and Pre-School
Our wonderful nursery, situated Camboro Business Park, is a warm and welcoming environment where our staff are passionate about creating awe and wonder in every moment!
---
Call us for a chat - 01223 233751
---
We offer exceptional childcare and early years education to children aged from 3 months up to 5 years.
Kindred Girton is located in Camboro Business Park in a purpose built facility with its own private car park.
We have impressively large outdoor spaces, mud kitchens and vegetable patches - it is our families and staff's pride and joy!
We are open from 7:30am to 6:00pm.
We are proud to be recognised as Good by Ofsted - check out out report here.
We are proud to be supporting local NHS workers and Service families with our special 5% Kindred discount.
Home-cooked, nutritious meals cooked onsite as part of our accredited menu. Meet Our Girton Day Nursery Staff
---
After our passion, what is the next most important thing you should know about us?
That's easy: our incredible staff! Pure and simple. They are the heart of our family and what makes us unique. Our inspiring and passionate staff are the reason we hold the coveted 'Top 20 Nursery Group 2018' award and, year after year, are recognised in the prestigious NMT Nursery Awards.
Dedicated to being the best that a family could ask for, our nursery staff are constantly developing themselves through our training programme run by childcare and EYFS experts. It is not just our little ones who are the passionate lifelong learners here at Kindred!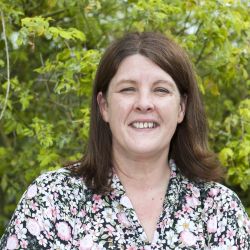 Sonya York-Wright

Nursery Manager What's On?
Blog Listing
Kindred Nurseries has been shortlisted for two categories in the Nursery World Awards, beating competition from across the country.
We would love to invite you to our Nursery and Pre-School open day on Saturday 10th July. Packed with music and movement activities for you and your child to enjoy!
With parents under increasing financial pressure as 2021 starts and with lockdown continuing, many working parents are in need of even more support with childcare. Find out about the government schemes available to help parents fund nursery and pre-school places...
Monday to Friday, from 7:30am to 6:00pm.
Open during the whole year except for bank holidays and during one week for Christmas.
--- Our Location
---
Kindred Girton
Camboro Business Park, Oakington Road, Girton, Cambs, CB3 0QH
We have ample nursery car parking spaces.
---

Download our Ofsted Report