INSPIRING DAY NURSERY IN HARLOW, ESSEX

INSPIRING DAY NURSERY IN HARLOW, ESSEX

INSPIRING DAY NURSERY IN HARLOW, ESSEX

Harlow Day Nursery and Pre-School
Our wonderful nursery is a warm and welcoming environment where our staff are passionate about creating awe and wonder in every moment!
---
Call us for a chat - 01279 454495
---
We offer exceptional childcare and early years education to children aged from birth up to 5 years.
Superb location within the Harlow Leisurezone in the town centre.
We are open from 7:00am to 7:00pm.
We are open 52 weeks a year.
1.2 miles from Harlow Train Station.
We are proud to be recognised as Good by Ofsted - check out out report here.
Ample free parking and designated pick up / drop off area right at the entrance.
Spacious, light rooms providing defined activity areas.
Funded sessions for 2, 3 & 4 year olds.
Experienced in integrating children who don't have English as their first language.
---
Parent Reviews
"He has loved every minute of going here and has made good relationships with both staff and his peers. I have seen a massive improvement in his overall progress from his numeracy skills and also his literary skills. My son will always come home telling me about his day and talks about the staff that care for him. I have always found the staff to be very polite, professional and have always kept me informed about anything I need to know regarding my son and his progress."

Terrie

"One of the things that stands out about this nursery is how accommodating and helpful the managers are. The teachers are friendly and very approachable, there are lots of indoor and outdoor activities to keep the children busy and the menu is healthy with a good balance of nutrients."

Zoya

"My child has multiple allergies and has been well cared for by the nursery staff for several years now."

Katy

"He always returns home talking excitedly about his day and seems to really enjoy it. He certainly seems to have developed and progressed well."

Christopher Meet Our Staff
---
After our passion, what is the next most important thing you should know about us?
That's easy: our incredible staff! Pure and simple. They are the heart of our family and what makes us unique. Our inspiring and passionate staff are the reason we hold the coveted 'Top 20 Nursery Group 2018' award and, year after year, are recognised in the prestigious NMT Nursery Awards.
Dedicated to being the best that a family could ask for, our nursery staff are constantly developing themselves through our training programme run by childcare and EYFS experts. It is not just our little ones who are the passionate lifelong learners here at Kindred!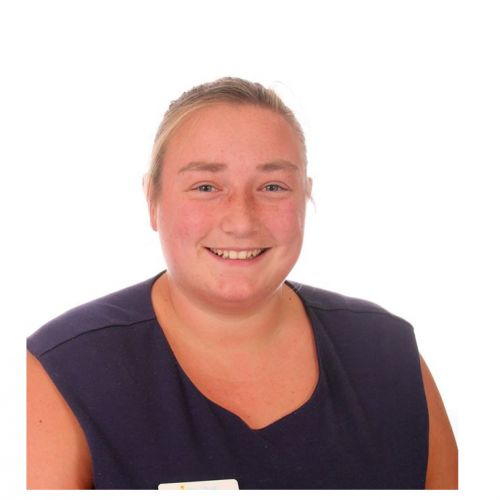 Jade Power

Nursery Manager
NVQ Level 3 in Childcare and Team Leadership & Management. What's On?
Blog Listing
A day to celebrate everything that's different, quirky and unique about everyone of us!
Monday to Friday, from 7:00am to 7:00pm.
Open 52 weeks per year (except for Bank Holiday).
--- Our Location
---
Harlow Day Nursery and Pre-School
Harlow Leisurezone, Second Ave, Harlow, Essex, CM20 3DT
View in Google Maps
Our nursery is located 1.1 miles from Harlow Train Station.
We have ample parking at our nursery and designated pick up / drop off area right at the entrance.
---

Download our Ofsted Report