Kindred Windmill Montessori Nursery School
Set in the heart of Maida Vale, in London, our nursery school uses the Montessori method of teaching, which is based on a deep respect for children as unique individuals. Our children are free to choose, explore and enjoy learning experiences. This helps them to build confidence in their own abilities and stimulate their imaginations and creativity, and provides a firm foundation for future learning.
---
Call us for a chat - 020 7289 3410
"The kindest and most caring teaching staff who really engage with the children. My son has really thrived at Windmill Montessori and is so excited for nursery every single day. We have had the best experience there."
Portia K, Parent
---
We offer exceptional childcare and early years education to children aged from 2 years up to 5 years
We are open from 8:55am to 3:10pm
We offer 15 hours funded sessions for 3 & 4 year olds
Small classes with a dedicated teacher to meet the teaching and learning needs for the specific age
Highly qualified Montessori teachers, including level 4 Montessori Diploma and degree level teachers
Physical and Nutritional Coordinator leading on health and wellbeing
Close realationship with local Prep Schools and Feeder Schools
---
Parent Reviews
"Having sent two children to Windmill I can only say the school gets even better each year. The headteacher is phenomenal, she puts passion, years of experience and warmth into everything she does and that tone is reflected by the happiness of the children. The children are respected as individuals and teaching is very much tailored towards their individual development."

"We couldn't be happier with Windmill Montessori Nursery. My eldest son is extremely happy there, the environment is very friendly and relaxed, yet they learn a lot every day. The teachers pay a lot of attention to every child's needs and provide weekly feedback and updates about what they have been busy with."

"Two of my children went to (and one is still at) Windmill Montessori Nursery. We are extremely happy with the school, the teachers, the nurturing environment and curriculum. Our children gained in confidence, learnt to express their feelings and be independent. They made friends and are always happy to go."
Find out more about our Kindred Windmill Montessori Nursery School Meet Our Windmill Montessori (Maida Vale, London) Nursery Staff
---
After our passion, what is the next most important thing you should know about us?
That's easy: our incredible staff! Pure and simple. They are the heart of our family and what makes us unique. Our inspiring and passionate staff are the reason we hold the coveted 'Top 20 Nursery Group 2021' award and, year after year, are recognised in the prestigious NMT Nursery Awards.
Dedicated to being the best that a family could ask for, our nursery staff are constantly developing themselves through our training programme run by Montessori and EYFS experts. It is not just our little ones who are the passionate lifelong learners here at Kindred!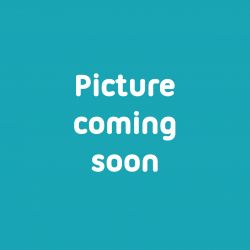 Sonia Natvar

Head Teacher What's On?
Blog Listing
Kindred Nurseries has been shortlisted for two categories in the Nursery World Awards, beating competition from across the country.
With many of our Kindred families embarking on the exciting transition to Big School this September, Annie Tierney, our Head of Operations, wanted to share some ideas for making those important steps towards school readiness. Don't forget to download our 'Journey to Big School' and our parent 'Top Tips for Starting School' at the end of this article.
We are open term time, Monday to Friday from 8:55am to 3:10pm.
--- Our Location
---
Kindred Windmill Montessori Nursery School
62 Shirland Road,
London,
W9 2EH
Kindred Windmill Montessori has been at the current site since January 2005. The premises is purpose built, designed specifically for the school in the lower ground level of the library, within the London Borough of Westminster. The school has five rooms and an enclosed outdoor play area and garden.
---