OUTSTANDING DAY NURSERY IN WANSTEAD

OUTSTANDING DAY NURSERY IN WANSTEAD

OUTSTANDING DAY NURSERY IN WANSTEAD

OUTSTANDING DAY NURSERY IN WANSTEAD

OUTSTANDING DAY NURSERY IN WANSTEAD

OUTSTANDING DAY NURSERY IN WANSTEAD

OUTSTANDING DAY NURSERY IN WANSTEAD

OUTSTANDING DAY NURSERY IN WANSTEAD

OUTSTANDING DAY NURSERY IN WANSTEAD

OUTSTANDING DAY NURSERY IN WANSTEAD

Wanstead Day Nursery and Pre-School
Our wonderful nursery is a warm and welcoming environment where our staff are passionate about creating awe and wonder in every moment!

---
Call us for a chat - 020 8530 7045
"This nursery is OUTSTANDING" Latest Ofsted Inspection
---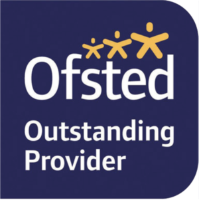 Kindred Wanstead is located 2 minutes walk from Wanstead Tube Station.
We are proud to be recognised as Outstanding by Ofsted - check out out report here.
We offer exceptional childcare and early years education to children aged from 3 months up to 5 years.
We are open from 8:00am to 6:00pm (with optional start at 7:30am and late finish at 6:30pm).
We have an impressive large outdoor garden and outdoor classroom.
Our nursery is set in two home-from-home houses adjacent to the wonderful open space - George Green.
We have ample parking at our nursery, along with a good sized buggy store where you can leave your pushchairs.
---
Parents' Reviews
"They have been so fair and supportive during the recent events. Each day we have been emailed activities for the children to keep them busy and always learning. I cannot rate them enough. An outstanding nursery."

Kate W

"This is a very organised and well-run nursery. All the staff seem very happy and enthusiastic which gives me confidence in the level of care my child is getting. They have also been amazing during the Covid virus situation. Information has been clear and they even send us activities and keep communication and interaction open during this time."

Alayna M

"Wonderful nursery, my 16-month-old just loves it. She has opened up and become a more outgoing, happy child since she started there."

Aruna

"They are so kind and loving to the children, they seem genuinely happy to see my son every day. I am very happy with how the nursery managed the coronavirus problem, they have not asked us to pay any fees which I greatly appreciate. Excellent nursery, well run top-quality staff."

Eileen R Meet Our Wanstead Day Nursery Staff
---
After our passion, what is the next most important thing you should know about us?
That's easy: our incredible staff! Pure and simple. They are the heart of our family and what makes us unique. Our inspiring and passionate staff are the reason we hold the coveted 'Top 20 Nursery Group 2018' award and, year after year, are recognised in the prestigious NMT Nursery Awards.
Dedicated to being the best that a family could ask for, our nursery staff are constantly developing themselves through our training programme run by childcare and EYFS experts. It is not just our little ones who are the passionate lifelong learners here at Kindred!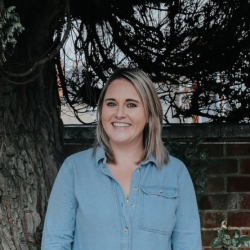 Izette van der Westhuizen
Senior Nursery Manager
Ipek Ibrahim
Nursery Manager What's On?
Blog Listing
Kindred Nurseries has been shortlisted for two categories in the Nursery World Awards, beating competition from across the country.
We would love to invite you to our Nursery and Pre-School open day on Saturday 10th July. Packed with music and movement activities for you and your child to enjoy!
With parents under increasing financial pressure as 2021 starts and with lockdown continuing, many working parents are in need of even more support with childcare. Find out about the government schemes available to help parents fund nursery and pre-school places...
Monday to Friday, from 8:00am to 6:00pm (with optional start at 7:30am and late finish at 6:30pm).
Open during the whole year except for bank holidays and during one week for Christmas.
--- Our Location
---
Wanstead Day Nursery and Pre-School
1A Draycot Road, Wanstead, London, E11 2NU
View in Google Maps
Our nursery is located 2 minutes walk from Wanstead Tube Station.
You will find ample parking around our nursery area, along with a good sized buggy store where you can leave your pushchairs. Contact us to confirm your child's place in one of our pre schools.
---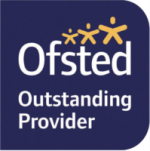 Download our Ofsted Report
* 5 per cent off your first three month's fees for all new registrations at Kindred Nurseries Limited made between Thursday 1st July and Saturday 31st July 2021 midnight.
To secure your place and to receive the 5 per cent discount on your first three months, a pre-payment fee must be paid before 31st July 2021. Offer relates to current fees and full session prices. New places are subject to availability. This offer is not redeemable for existing parents who re-register. We reserve the right to withdraw this offer at any time. Offer ends midnight 31/07/2021.