INSPIRING DAY NURSERY IN THE CENTRE OF SALISBURY

INSPIRING DAY NURSERY IN THE CENTRE OF SALISBURY

INSPIRING DAY NURSERY IN THE CENTRE OF SALISBURY

INSPIRING DAY NURSERY IN THE CENTRE OF SALISBURY

Salisbury Day Nursery and Pre-School
Our wonderful nursery is a warm and welcoming environment where our staff are passionate about creating awe and wonder in every moment!
---
Call us for a chat - 01722 237230
---
Kindred Salisbury is located within the beautiful grounds of Leehurst Swan Independent Day School in Salisbury.
We offer exceptional childcare and early years education to children aged from 3 months up to 5 years.
Our nursery is in a beautifully converted, open-plan building.
We are open from 7:00am to 6:00pm (with session times to suit your needs).
We have an impressive large outdoor space and Forest School.
We are passionate about loose parts play and follow a Reggio-inspired approach to our learning and development.
---
Parent Reviews
"The staff at this nursery are absolutely fantastic and I always feel happy that my daughter is in a wonderfully warm environment, where she is happy and safe. My daughter has an allergy and I've always been made to feel it is taken seriously and she is catered for well."

Caroline

'My son really enjoys going to nursery here. He gets to take part in a wide variety of activities, with lots of time spent outside in the forest garden. The inside space is always very clean and well looked after with a great range of play equipment.
We really enjoy seeing updates and photos on the

Famly app, as well as getting updates in person when we see the staff at pick up. We have confidence in the staff and feel they are very supportive and take any concerns we have seriously. We have always felt very happy leaving our son in their care.'

Helen

'My daughter really enjoys coming here. The staff are really friendly and the grounds are lovely. She is always happy when I pick her up and they are very good at keeping me informed. Would definitely recommend it.
They are flexible to her routine and they have been very accommodating during the coronavirus pandemic.'

Nuisha

'My daughter has been attending the nursery for 12 months now and with the support and attention she receives there she has blossomed into a lovely caring, sociable little girl. The staff are incredibly attentive and dedicated to making each day interesting and stimulating. The environment feels safe, secure and welcoming, with lots of little areas outside for exploring.'

Natalie

'We would like to say a big thank you, our children adore the staff and get up to all kinds of fun activities! The environment is always clean, fun and stimulating and the staff are always smiling! A big thank you from us to you!'

Zoe Meet Our Staff
---
After our passion, what is the next most important thing you should know about us?
That's easy: our incredible staff! Pure and simple. They are the heart of our family and what makes us unique. Our inspiring and passionate staff are the reason we hold the coveted 'Top 20 Nursery Group 2018' award and, year after year, are recognised in the prestigious NMT Nursery Awards.
Dedicated to being the best that a family could ask for, our nursery staff are constantly developing themselves through our training programme run by childcare and EYFS experts. It is not just our little ones who are the passionate lifelong learners here at Kindred!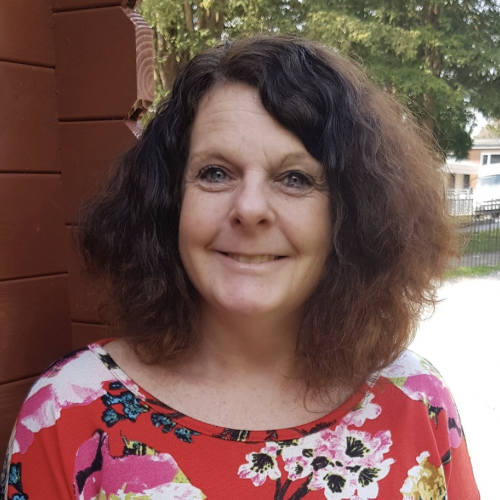 Sandra Johnson

Nursery Manager
Hello my name is Sandra Johnson, I am the nursery manager at Kindred Salisbury. I have been here in post for 18 months and hold a foundation degree in Early Years. I have spent most of my working life in childcare and have over 20 years worth of experience. I have 2 grown up children of my own and a grandson of 7 years and 2 step granddaughters of 10 and 11 years.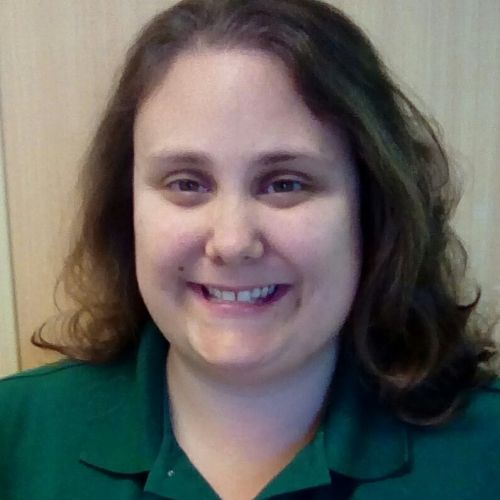 Laura Hopkins

Deputy Manager
Hello my name is Laura Hopkins, I am the Deputy Manager and The Nest Room Leader - ages 0-2 at Kindred Salisbury. I have been here in post for nearly 5 years. I hold a Diploma in Childcare and Education Level 3 and have 18 years worth of experience in childcare. I began my career as a Private Nanny until I moved into nursery education 14 years ago. I have 1 daughter of 6 years who previously attended the setting. What's On?
Blog Listing
A day to celebrate everything that's different, quirky and unique about everyone of us!
Monday to Friday, from 7:00am to 6:00pm with session timings to suit your needs - ask a manager for more details.
We have ample parking at our nursery, along with a good sized buggy store where you can leave your pushchairs.
--- Our Location
---
Salisbury Day Nursery and Pre-School
19 Campbell Road, Salisbury, Wiltshire, SP1 3BQ
Our nursery is located within the beautiful grounds of Leehurst Swan Independent Day School.
---