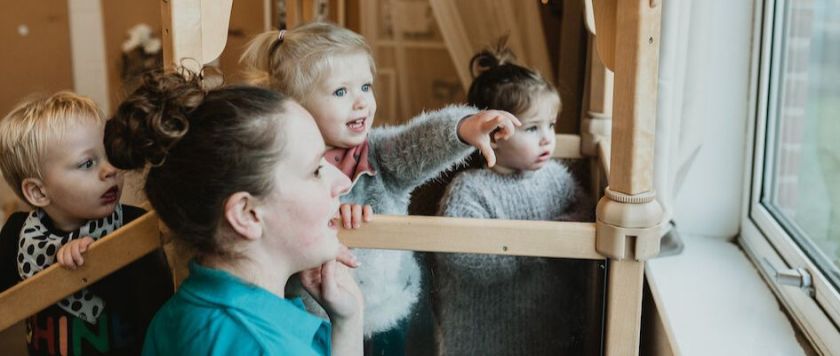 Blog
Kindred wins 2020 NMT award and is shortlisted Nursery World awards
Kindred Nurseries wins NMT award after being shortlisted for three national awards. Beating competition from around the country.
Harry Barnes, from our Billericay nurseries and Out of school clubs, won the 'Personality of the Year' in the NMT Nursery Awards 2020.
We are so proud to have Harry as part of our Billericay team, he brightens up the children's and staff's day. He made an invaluable contribution in supporting our staff through the first lockdown.
Odstock Deputy manager shortlisted for two awards
Jessica Angell, Deputy Manager and Baby room leader Kindred Odstock; was shortlisted in the final top 5 nursery 'Room Leaders of the Year' in the NMT Nursery Awards 2020 and in the top 5 for 'Practitioner of the Year' at the Nursery World Awards 2020.
Jessica said: "I am so delighted to be a finalist for both awards. It is an honour to be recognised for doing something I love and to receive such lovely feedback from colleagues and parents who are having such a hard time at the moment.
The last few months have been incredibly difficult for parents and children, so to be able to bring some kind of normality for these young children has been fulfilling. My aim is to ensure that the children feel valued and respected and comfortable in our nursery. I want to ensure they develop their confidence and self-esteem and try new skills through exploring environments that are not readily available to them at home."
"We are so proud of Harry and Jessica, they have been doing an amazing job all year and its great to have their achievements recognised at an industry level," said Annie Tierney, Head of Operations.

Winners of the NMT Nursery Awards 2020 was held on Thursday 26th November 2020. Winners of the Nursery World Awards will be announced at a presentation held on 4th February 2021.
---
Blog Search
---
News Archive
---
Filter by Tag