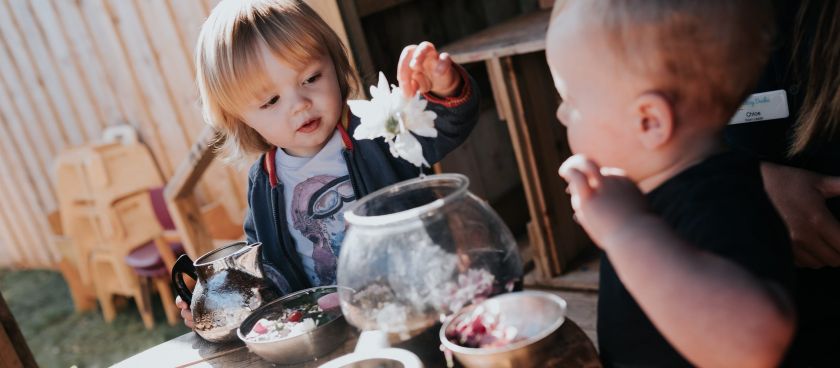 Blog
Help Paying For Your Childcare
With parents under increasing financial pressure as 2021 starts and with lockdown continuing, many working parents are in need of even more support with childcare. Find out about the government schemes available to help parents fund nursery and pre-school places...
Support available
Here are the government schemes that parents should know about. If you would like to discuss the options available contact your nearest nursery and we'll be happy to find the best solution for you.
2 year olds can receive free 15 hour places if their families receive support.
All 3 & 4 year olds are entitled to 15 hours funded childcare in England.
Working parents can claim 30 hours funded childcare for 3 and 4 year olds in England – the next deadline is 31st March for the Summer Term.
Tax-Free Childcare for children up to age 11 and disabled children up to age 17 across the UK.
If you are a working parent who accesses a Government Covid-19 related support scheme (e.g. Coronavirus Job Retention Scheme or Self-Employment Income Support Scheme) you will still be eligible for childcare support even if you or your partner's income falls below the normal minimum threshold. This support will align with the duration of the other schemes (currently 31 March 2021).
If you are a critical worker and have worked extra hours because of the pandemic, you'll also still be eligible for 30 hours funding if either you or your partner go over the £100,000 upper threshold but under £150,000 in the current tax year (March 2020-2021). You'll need to contact HMRC 0300 123 4097 to verify your critical worker status.
If you are already using one of these schemes, please reconfirm your eligibility every three months.
Visit www.childcarechoices.gov.uk to find out more information about your eligibility.
---
Tagged in:
Blog Search
---
News Archive
---
Filter by Tag